NVIDIA's new Quadro K6000 The fastest graphics card in the world !
NVIDIA has announced its brand new graphics card, the Quadro K6000, featuring 12GB of memory and 2,880 cores, while at the same time fully dispelling the notion that the company isn't interested in the media and entertainment market.
The 12GB of on-board GDDR5 memory in the new flagship card is a significant increase, doubling the K5000 which was the previous top of the line Kepler card. Limited graphics card memory capacity has always been a critical issue in CGI world, and while this doesn't solve the problem, providing access to twice the memory currently available is undeniably a significant improvement for many applications.
The company says the new card was designed based on what its clients in several different industries have been asking for from a GPU. "Our customers are trying to do one core thing: look at more data at one time and be able to interact with larger datasets," NVIDIA Industry Executive, Media and Entertainment, Greg Estes told fxguide. "You could be an artist working in Maya, or a guy at Nissan trying to design a car, or a geophysicist looking at an oil field."
The increase in memory will certainly improve the experience for 3D artists interactively working on large scale scenes, as fewer compute cycles will be spent getting data on and off the cards. It's still short of the 48GB to 64GB numbers that is needed to approach doing final quality high res renders on the GPU. That being said, NVIDIA has a clear roadmap to fully address access to more memory on their cards in the future with their Volta generation, as we reported in
our
GPU Tech conference report
earlier this year.
Estes says the anticipated increased performance from the Quadro K6000 is part of a push by NVIDIA to respond to new business models in, say, the visual effects industry. "Costs have to go down and you have to be able to produce stuff faster," he notes, "but not by killing the artists or making them work for less. There has to be technology or forcing function that allows them to get higher quality content done faster and more economically."
We've heard murmurs from artists about NVIDIA abandoning the vfx and entertainment industry, a conclusion leapt to for a variety of possible reasons. It could due to the fact that there hasn't previously been a Kepler generation replacement for the Quadro 6000. Or the NVIDIA's lack of inclusion in the upcoming Mac Pro system. Or the news that NVIDIA has ramped down SDI daughter cards for its boards.
The Quadro K6000 certainly looks squarely aimed at those in the visual effects and related fields. In fact, Estes says the Media and Entertainment (M&E) market makes up 25% of NVIDIA's business. It doesn't seem reasonable for a company to give up a market that makes up a quarter of their business.
Regarding the Mac Pro, Estes says NVIDIA is "very robustly in the mac market, and disappointed that we didn't get the design with the new Mac Pro." It is true that NVIDIA graphics are used in other Mac product lines, from the MacBook Pro to the iMac — and these are the lines that are selling for Apple.
As far as the lack of an NVIDIA SDI solution, "we've ramped down making our own SDI cards and invested in the software instead, so that the customers could use anybody's SDI card," says Estes. This could been problematic for some applications, such as Autodesk's Flame, which rely on this daughter card for broadcast monitor support.
But for others, Estes is referring to NVIDI
A's
GPUDirect for Video tech
, which was first announced about two years ago. The API enables third party vendors like Blackmagic Design, AJA, Matrox, and others to get data on and off the GPU at sub-frame transfer times without introducing too much delay or latency.
"If we're going to make it so you can have a choice of six different vendors, all of which cost less than what we do and make sure it all works with all software – how does that mean we're abandoning the market?," he adds. "NVIDIA is super-committed to media and entertainment – and the Quadro K6000 is a key example of that."
You can find out more about the Quadro K6000 at NVIDIA's SIGGRAPH 2013 booth (#803) this week. And several industry experts will also be at NVIDIA's booth, including reps from Weta Digital, Dneg, Pixar, Zoic Studios, Adobe, Autodesk and Chaos Group.
No pricing has been announced, but we can likely expect it it in line with the other product offerings in the Quadro line. Some of the main specs:
Memory Interface: 384-bit

Memory Bandwidth: 288 GB/s

System Interface: PCI Express 3.0 x16

Max Power Consumption: 225 W

Thermal Solution: Ultra-quiet active fansink

Form Factor: 4.4"H × 10.5"L, Dual Slot, Full Height

Display Connectors: DVI-I DL + DVI-D DL + 2x DP1.2 + Stereo

Max Simultaneous Displays: 4

Max DP 1.2 Resolution: 3840 × 2160 at 60 Hz

Max DVI DL Resolution: 2560 × 1600 at 60 Hz

Max DVI SL Resolution: 1920 × 1200 at 60 Hz

Max VGA Resolution: 2048 × 1536 at 85 Hz

Graphics APIs: Shader Model 5.0, OpenGL 4.3, DirectX 11

Compute APIs: CUDA, DirectCompute, OpenCL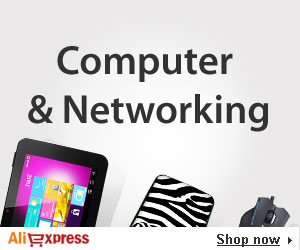 NVIDIA's new Quadro K6000 The fastest graphics card in the world !
Reviewed by
Iliass Bahtat
on
9:19:00 PM
Rating: