iPhone 5C Release Date, Specs, Rumors: Photos, Video Leaks of Working iPhone
The iPhone 5C, Apple's new budget smartphone, is rumored to be releasing Sept. 10th alongside the 5S—or
possibly the 6
.
The new iPhone, which will debut in multi-colored plastic cases, has been leaked in alleged new photos and a video. In one of the photos, the 5C is shown in clear
iPod Touch-like packaging
. Other leaked photos have also surfaced, showing off the vibrant
new color options
rumored to be available for the 5C—red, yellow, green, blue and white.
In the past few weeks, the leaks are streaming more rapidly and appear more authentic, further cementing the likelihood that the 5C is upon us.
A
new video
is among the recent leaks, and while it is poor quality, it is certainly worth at least taking a look at. In the video, which was posted on a Chinese website, the iPhone 5C is shown navigating through the App Store with the iOS 7 Safari app. The clip is less than a minute long, but shows off the phone's ear speaker and front-facing camera. The 5C seems to be using Wi-Fi and working on Airplane mode, as well.
The iPhone 5C is rumored to have specs including a 4-inch Retina Display, 8MP camera, slim profile, and plastic design.
T-Mobile employee blackout a sign the 5C, 5S will debut on Sept. 10th?
T-Mobile employees are reportedly being told they cannot take any vacation time between Sept. 20 through 22nd, the same weekend the iPhone 5S and 5C are rumored to be released.
The news was first reported by
TmoNews
, which cites unnamed sources, and CNET has since reported that a T-Mobile spokesman declined to comment on the report, calling it rumor and speculation.
An employee blackout looks like a good indicator that T-Mobile is gearing up for something big from the 20th to 22nd. The last time Verizon and AT&T issued staff vacation blackouts was for last Sept. 21st, which ended up being the same day the iPhone 5 went on sale in nine countries.
Apple is expected to debut the iPhone 5S, 5C and iOS 7 on Sept. 10 at a press event, with the smartphones hitting stores the following Friday, or the 20th, according to a report by Japan's Nikkei.
Earlier this month, the Wall Street Journal reported that Foxconn had already begun producting two new iPhones for Apple.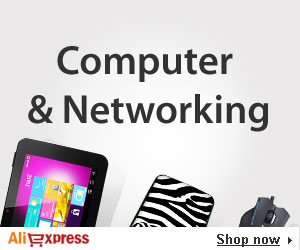 iPhone 5C Release Date, Specs, Rumors: Photos, Video Leaks of Working iPhone
Reviewed by
Iliass Bahtat
on
8:41:00 PM
Rating: